Inspired to facilitate clients in different geographics, DiversityAce Business Consulting originated the operations from Zirakpur (Distt. Mohali), India with ace/ professionals from numerous locations, proficient of providing business solutions in diverse domain areas. With a perfect amalgamation of broad experience and inside industry knowledge, processes and their cultures, the core team offers a cutting edge to the clients by providing customized solutions. Our methodical approach with an exceptional customization proficiency helps us merge non-conventional and tailored consulting practices to deliver business innovations.
DiversityAce team of professionals specialize in the field of HR Consulting, Process Development,Trainings and Life Skills Coaching.
The rapidly evolving businesses now require data-driven, open and flexible practices. We co-design business solutions for our clients through a data-driven approach of Analyse-Align-Achieve model, thus achieving process excellence, motivated manpower and business objectives.
Diversity, Resourceful, Integrity, Vigorous, Excellence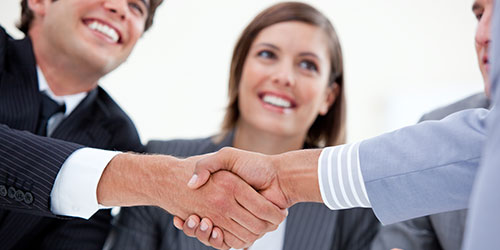 DiversityAce Business Consulting, established in the year 2016 is enhanced with the investment of diverse professionals in extensive research and competence of standardizing processes and aligning people with business objectives.
We are aligned to enrich the business life of our client's fraternity by serving the industry with conviction. Amiable to an "Effective Mentoring-Learning Process", we bond ourselves with creation of an innovative environment to produce cost-effective solutions.
Delighted of what our diverse professionals have delivered and what we can deliver
HR Consulting 
Process Development  
Trainings 
Life Skills Coaching
HR Consulting 
Workforce Analytics & GAP Analysis
Design/ Re-engineer HR Policies & processes
HR Templates
Induction & Orientation Program
Performance Management System
Rewards & Recognition Program
Job Descriptions/ Key Deliverables
HR Surveys, Analysis & Recommendations
Interim HR Management
Process Development  
Process Analytics & GAP Analysis
Design/ Re-engineer Processes & Standard Operating Procedures
Process/ Operations monitoring templates
Interim Operations Management
Process Intelligence (PI) Dashboard
Trainings 
Training Need Analysis (Functional & Behavioral)
Periodic Behavioral & Functional Trainings
Career Counseling
Personality Development Programs
Training & Trainer Feedback System
Life Skills Coaching
Understand life situations wisely; both professional and personal.
How to lead a life unaffected by external environment and people behaviour.
Better decisions so that success and money follow you.
How to live 24*7 positive and happy.
Better understanding of mind-body to increase immune system functioning, weight management and healthy living.
The ace/ professionals before coming on the podium of core team of DiversityAce Business Consulting were engaged in various projects of corporate and education sector. We feel delighted to share some of their project's case studies:
Industry Exposure
Analyse GAP in
Align & Achieve Results by

A reputed KPO in Rajasthan

Team morale
Rewards & Recognition programs
HR Policies & Processes

Boosting team morale by motivational & behavioral trainings
Standardization of HR Policies and Processes
Design Induction, Rewards & Recognition programs

Leading Group of Educational Institutes in Punjab

Documented HR Policies & Processes.
Coaching & Mentoring HR team to implement and sustain the new HR policies, processes and systems.

A reputed VAS company in Chandigarh

Product documentation, Corporate Sales, Call Centre functioning and processes for a VAS product

Documented product features, SOP's, designed, implemented reports & monitored systems.

Leading Real Estate consulting company in Gurgaon

Goal setting trainings for Sales force.
Speak in Customer's language
Inspiring team through success stories mantra

Banking & Financial Services in Delhi/ NCR

Cross Selling
Non-participating selling

Functional & Behavioral Trainings

Tour & Travels company in Rajasthan

Low Tele-calling & performance
Process & Behavioral

Shared tele-calling scripts, with language trainings.
Process & Behavioral Trainings

Leading University in Uttarakhand

Personal Grooming
Facing Interviews with confidence & knowledge of the subject

---

Acquiring skills for analytics

Addressed students on:
Personality Enhancement
Employability Skills

---

Addressed B. Tech. students of Business Analytics, E-Commerce and BFSI domain on how to acquire the skills, along with the sharing of case studies.

Reputed University in Gurgaon

Addressed students on:
Interview Preparation
Group Discussion & Leadership
Voice and Accent Clarity

International Education & Study Abroad Consulting Group in Chandigarh

HR Policies & Processes
Student Enrolment & Performance Monitoring Process

Documented HR Policies & Processes.
Aligned people with processes and following systems.
Standardized Enrolment & Student Performance Monitoring Process for different programs.

Leading University in Himachal Pradesh

Performance Management System in Corporate and education sector

Train the Trainer program & bridging gaps by sharing how appraisals are done with case studies.